Digital Juke Box
​
OUR BUSINESS CONTINUES TO GROW BY REFERRALS FROM
OUR SATISFIED CUSTOMERS,
THANK YOU FOR RECOMMENDING US.
Our current Package 2 & hire rate are below: PRICES Incl. valid to 30/12/19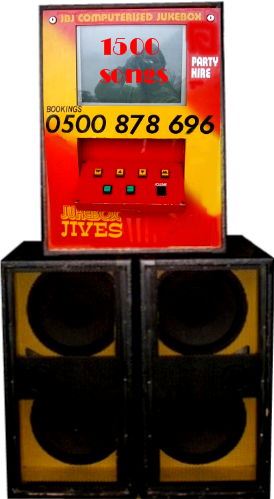 Our fully computerized, jukebox available for hire in many areas. Our up to date technology, allow you to choose from either a pre-set hand picked party song selection (i.e. 18th, 21st, 40th birthdays, weddings etc.) All play lists are on screen and are grouped into decades and styles. What's more, the song is delivered instantly and goes automatically to the next one – all without a pause. This machine does not have the very latest music but it has recent music thereon.

Hire per night + Delivery Fee A booking fee of $100 is to be paid within 7 days of contact to secure the booking otherwise package might be double booked. (Booking fee is deducted from the hire when balance paid). Balance of payment to be paid in full at least 14 days before function. If the function does not go ahead a cancellation fee is applicable. Please read our terms of trade. Hire per night+ Deliver Fee.
All Payments are to be deposited into our Bank as per the email sent to you (Include your surname & date) then ring or email me so I can send you a receipt.